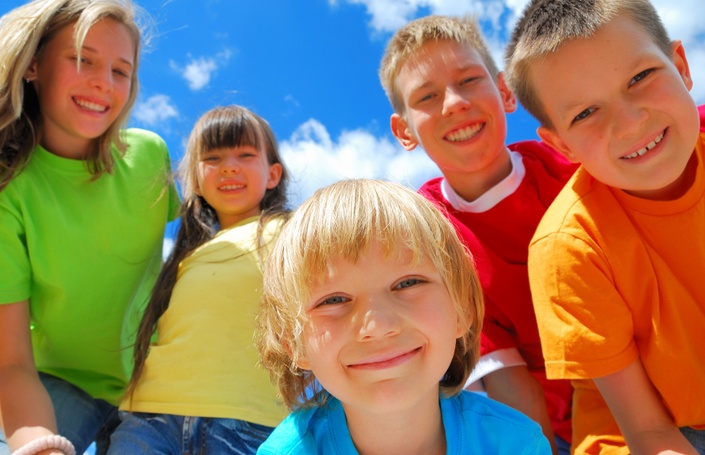 Emotional Regulation in Children and Teens
Earn One Hour of Continuing Education for Listening to this Show!
In this episode of CEU Cast, Kayla Jones M.A., L.P.C. discusses the different types of emotional regulation and presents specific strategies and techniques professional counselors can use in session to to help teach emotional regulation in children and teens.
Listening to the show is always free! Pay the low price to earn 1 Oklahoma Board approved CEU from the convience of your own home.
CEU Cast Curriculum
Emotional Regulation for Children and Teens
Available in days
days after you enroll
Presenter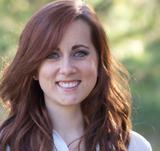 Kayla Jones is a Licensed Professional Counselor working private practice in Edmond, OK. She obtained her master's degree in Marriage and Family Counseling from Southern Nazarene University in 2014 and became licensed in February 2017. She has experience working with children in acute and residential treatment programs and children, teens, and adults in out-patient community mental health programs. Kayla has received extensive training in multiple evidence-based psychotherapies including Trauma Focused Cognitive Behavioral Therapy, Cognitive Processing Therapy, and Dialectical Behavior Therapy. She has also attended Practioner training for Trust-Based Relational Intervention (TBRI) at the Texas Christian University. Today, Kayla works as an outpatient clinician at Edmond Counseling and Professional Development and for HALO Project, a therapeutic foster care organization, as a Kid's Club Leader where she utilizes TBRI principles.
Frequently Asked Questions
When does the course start and finish?
The course has no start or end date. It is a completely self-paced online course - you decide when you start and when you finish.
How long do I have access to the course?
You have unlimited access to this course for as long as you like - across any and all devices you own.
How do I get my CEUs?
After you have enrolled in the course, paid the fee (if applicable) and taken the short quiz you will be given access to a downloadable Certificate of Completion..
Is this CEU approved?
Yes, this program is approved by the Oklahoma State Board of Behavioral Health, the Oklahoma Board of Social Work, and the Oklahoma Board of Alcohol and Drug Counselors. To view specific details about each board's approval status, click on the "Board Approval" page under each CEUcast.
What if I am from another state, can I still get CEUs for this course?
If you are from another state, we recommend that you contact your local licensing board to verify that our course will count toward your continuing education requirements.
What is the difference between a CE and a CEU?
There is currently some confusion in the field reguarding the term "Continuing Education Unit" (CEU) and "Continuing Education" (CE). In our area of the country the common vernacular refers to one hour of continuing education to be "1 CEU". You will notice throughout our site we choose to use the terms interchangably. For our purposes "1 CEU" or "1 CE" both mean one hour of continuing education credit.
Who do I contact if I have a question or any problems with the course?
If you have a question about the course or any difficulties, contact Micah Perkins at micah@edmondcounseling.com or by calling (405) 440-3034. Micah, or one of the staff at Edmond Counseling and Professional Development, will be happy to help you.
How do I get featured on the "Provider Spotlight" or become a Presenter for CEUcast?
We would love to have you be on our show! To be featured on our "Provider Spotlight" or to be a Presenter for CEUcast click the appropriate menu item on the navigation bar. You will be directed to fill out a short form. If selected, we will be in touch!
What if I have a complaint or I need a refund?
We want CEUcast to be a good experience for you. If you have a complaint or require a refund, please contact Micah at micah@edmondcounseling.com
What if I listened to the CEUcast on another platform (Itunes, Google Play, ect) do I need to listen to it again?
No, this is the same program there is no need to listen to it again. Simply click on the "Complete and Continue" button at the top of the screen and proceed to the next section of the course.
What if I didn't receive my Certificate of Completion?
First, insure that all of the sections have been viewed and completed. The progress bar on the left should read "100% Complete". If not, please check and see which section was not viewed by looking at the sections on the left of the screen. Click the "Complete and Continue" button at the top of the screen to proceed through the different sections. After completing all of the sections your Certificate of Completion should be available on your screen. If not, please contact us at (405) 440-3034 or email Micah at micah@edmondcounseling.com We will be happy to help you.